I know some people hate the romantic holidays but I'll take any extra excuse to show the ones I love how much they mean to me. Why wait 'til February 14th? Start spoiling them today!
It doesn't require $100 rose delivery at work or a prix-fix menu at a crowded expensive restaurant. For me the little things in life mean so much more. Here's a few of my favorite ideas to show some love without breaking the bank.
Like we really need a reason to bust out the bubbly! But I love this simple recipe to add some fun to your breakfast in bed or evening at home. Simply add a splash of pomegranate juice and some seeds to your flute and viola ~ it's a party!
I'm Nuts About You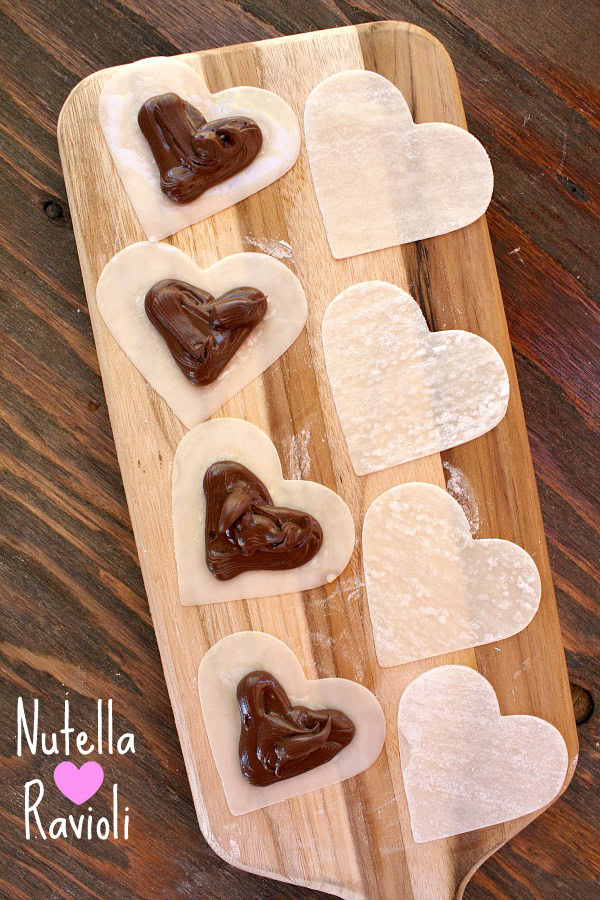 Nutella makes everything better. Here's a super easy sweet treat that only takes 4 ingredients and is sure to impress. Find the recipe at Recipe Girl.
Another tasty idea is to bake up some brownies and decorate them with sprinkles and Reese's Peanut Butter Hearts. These would be a nice treat for your co-workers...and would make sure you didn't eat the whole pan yourself!
For Your Bestie
Blinded by love? Don't forget the lovely ladies in your life
. These sunnies are super cute and won't break the bank. Check out
Amazon
for more colors and wire-rimmed ones too.
I also really like this
scarf
- it's fun and flirty but the tiny hearts are subtle enough to be worn year-round.
Homemade Cards
Nothing melts my heart more than a homemade card. These are some of the cutest! Better Homes & Gardens shows you how.
Scratch-Off Card
If you're feeling crafty, this is a fun way to say I love you. Click here for full instructions.
Cutie Pie
I'm totally doing this for my darling husband when I pack his lunch. Hopefully his co-workers won't make TOO much fun of him...
Light My Fire
This candle not only provides romantic lighting, once lit the soy oil liquefies and turns into massage oil. It also comes in naughty fragrances like Naked in the Woods, Blue Lagoon and Skinny Dip.
These are just the cutest little candies AND they're for a good cause! Gearharts Chocolates will donate 5% of all sales toward Companions For Heroes. They provide rescued companion animals and skilled companion dogs free of charge to active duty military personnel, military veterans, and first-responders recovering from physical and psychological challenges.
They are almost too cute to eat.
How do you like to celebrate? If going out on the town is more your style, stay tuned for some delicious and fun options around CLE.