I have so many things I want to share with you but it's been so crazy over here in EDC land. We have a possible buyer for my fiance's house (fingers crossed!!) and part of the offer is for him to finish his attic into a 3rd bedroom. Yep. It's crazy but true. Let's just say it's been a construction party every single night for the past 2 weeks. We've turned very European during this time. Dining at 10pm is très chic!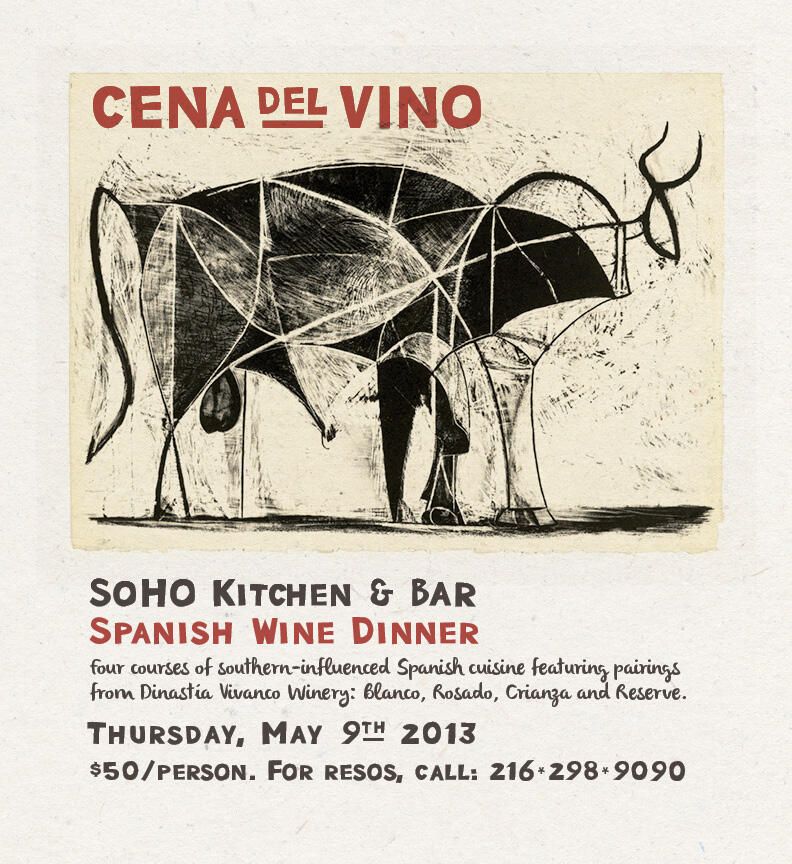 You can dine like a European too at the Spanish Wine Dinner at SOHO. I love the mix of Spanish and Southern.
Everything about this menu sounds amazing! You get all this yummy goodness with wines for only $50 on
Thurday 5/9.
And you don't have to wait until 10pm to eat. It starts at 7pm.
Vayamos de Fiesta ~ let's party!