What a busy week - and the weekend is looking just as busy!
Are you as happy as I am that it's Friday??
This weekend will be filled with a party at my fiance's, wedding cake tasting (!), an early St. Patrick's Day party and wedding dress shopping at the Brides Against Breast Cancer fundraiser.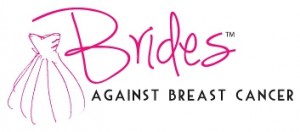 It would make me so happy to help this awesome cause while finding my dream dress! Even if you aren't a bride, you can donate your wedding dress or donate some cash. Much better than your dress getting dusty and going out of style in your attic!